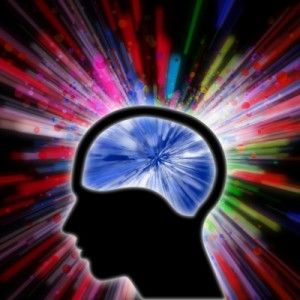 Is it possible? Yes. Is it doable? Yes.
When I read a blog or an article someone has written that reaks of negativity, I wonder if they even try to change their thought processes. Maybe it has become a habit and they don't realize what they are doing.
We have all heard "change your perception" and "change your thoughts, change your life". But, just how easy is this done?
It is not easily done. It takes practice. I have been there, done that and bought a few t-shirts.
A good way to see if you are in this hell, journal. As you read back over what you have written, most times you will see where you were when you were writing. In order to reprogram your thought processes, there are some questions you will need to ask yourself.
1. Am I happy?
2. Where have I been?
3. Where am I at?
4. Where am I going?
5. Do I love myself?
6. Do I deserve the best of everything?
There are probably more, but just to name a few, those are some I used when I was in that hell. It is a path to freedom and peace within.
A lot of things that are going on outside of us, are just a reflection of what is going on inside of us. When you find your answers and make the extra effort to change your thought process and reprogram your thoughts to be positive, you will be pleasantly surprised as to how calm the atmosphere around you will be.
I am queen of my home.
I demand quietness and peace in my home.
I do not allow negativity to thrive in my home.
I am in control of what takes place in my home.
My husband and I both like peacefulness and quietness in our home. We are on the same page on most things and that helps to make our home what it is.
When we are turning to our true self within, that sometimes affects those around us. For example, many people who are making healthy choices for a healthier lifestyle, find they are not with the right partner. I have seen this happen.
What I am saying here is don't be so surprised when major changes take place in your life as you become healthier in body, mind, and soul.

Some may be living a life that they actually never wanted in the first place and only did so to please someone else in their life. Or they felt as if they did not have the courage to stand up and say "this is not for me".
I can tell you that in the long run, everyone involved will be much better off if you choose to be happy and healthy at the same time in every area of your life.
Some may choose to stay unhealthy out of fear of the unknown. Where does fear come from? I believe it is instilled within us at a very young age and has to do with trust. Do you trust yourself? It may be an area to address in this process.
Fear can be replaced with love. The unknown can be replaced with courage/excitement for what is to come.
So, as we say, be mindful of everything around you, your words (typed and spoken), your home, your family that lives with you, and most of all, your thoughts.
Thoughts can be changed for the good!
Follow your heart.....and your dreams!!!